Silly Twin Questions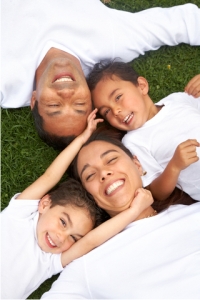 We all get silly twin questions...But how do you respond?
All parents have encountered the inevitable stupid twin questions at some point. Ranging from the most annoying and dumb to the outright ridiculous and deeply personal. What is it about twins that is so intriguing to the general public? I'm not quite sure either, except that the unknown in general seems to be rather fascinating. And with a growing twin birth rate there are more opportunities for people to feed their curiosity.

In any case, the questions will come. But, how do you respond? I guess this really depends on the query. Some parents will find themselves truly aggravated and even offended, while others are simply amused and lighthearted about it. Some will have preconceived, standard answers that leave no room for discussion. Others, often times, have a come back that's even more ridiculous than the question itself!

What do you say when someone asks the ever popular, "Do twins run in your family"? Do you give them the long answer - which usually consists of a brief family history, a dash of identical vs. fraternal science, if need be, and a possible discussion about IVF? Or, do you give them the short answer - which goes more like, "Well, they do now"!

We want to hear about the most annoying, silly, strange and just plain dumb questions you get as a parent of twins and how you respond...Or heck, just how you feel about them. I'm sure we can all relate and use the support and the laugh! Add your own to join in the fun...
Share Your Silly Twin Questions and How You Respond!
If you have always wanted to share the silly, annoying and downright stupid twin questions you get you're in the right place! Upon approval, we'll post what you have to say so it can be shared with our visitors.
See What Other Parents Of Twins Are Saying!
Have fun clicking through the Silly Twin Questions below to see or add your own comments...
A Note on Silly Twin Questions:

This page is all in good fun folks! We understand that some people just don't get why parents of twins become so bothered by the dumb questions and comments. This is a page where parents of twins are allowed to vent their frustrations or just have a good laugh. Because come on, there are some really incredibly stupid things that people will say to the mom or dad of twins. Most of us have gotten at least a few of the ones listed on this page, but there's always the unexpected. So, be sure to share your experience with a silly, dumb, lame, ridiculous, rude, etc question you got.

There is just no end to the funny twin questions it seems!

Home
› Silly Twin Questions