Twin Belly Photos

Welcome To the Twin Belly Photo Gallery
Watch Us Grow!
(scroll down to view and share)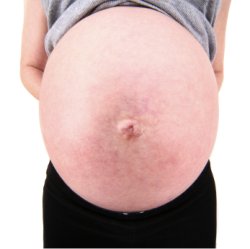 When it comes to twin belly photos, just about every mother expecting two will take one (or fifty!). The transformation of the human body during pregnancy is fascinating, but when you're carrying twins it's downright captivating! Because twin pregnancy is such a special experience, us moms want to preserve that image of ourselves with a picture to remember and share for years to come. We want to show off our beautiful bellies as well as our accomplishment in carrying twins. And now you can do just that here at the Twin Belly Gallery. We have grown so much over the years and now boast one of the largest galleries on the web (if not THE largest) for mothers expecting twins! This is the best place where you can share twin belly pictures with other twin moms, family, and friends. What a fun way to show our pride and support eachother. Not to mention, a help to those newly pregnant with twins...They do want to know how much they'll grow!
---
CLICK TO VIEW DIFFERENT STAGES OF TWIN PREGNANCY

Share your own unique
twin belly photo below!
Here's your chance to share with other twim moms, as well as family and friends. This is simple to do and you will be creating your very own page here at the Twin Belly Gallery! It can then be viewed, commented on, and rated too. (photos must not exceed 800x600 pixels)
See The Most Recent Contributions....
Just click below to take a gander all those beautiful bellies full of twins!

It's so nice to have a way to remember your body during this special time. Sometimes we get busy or sidetracked in our daily lives, but if you take the time now to take a photo or even make a video it will become a wonderful keepsake. You will love being able to look back and see all of the drastic changes from the time you find out until the time you deliver. You may even want to compare how you looked with your other pregnancies (if you have them). There are some great original ideas on the web for doing a truly memorable belly picture or the whole progression from start to finish. You may even want to send out special announcements about your unique pregnancy to family and friends. I know I have seen some that are really funny and some that are truly works of art.  So browse around and get going on your own unique memory making images. Trust me, you will be so glad that you did!

Here are some fun twin belly photo ideas...