Hi



Welcome to the July 2016 issue of the Twin Stuff! newsletter!

In This Issue:

Getting Out With Twins

Stay Home or Work...What Will You Do?

TwoCute™ June Contest Winner!
---
Getting Out With Twins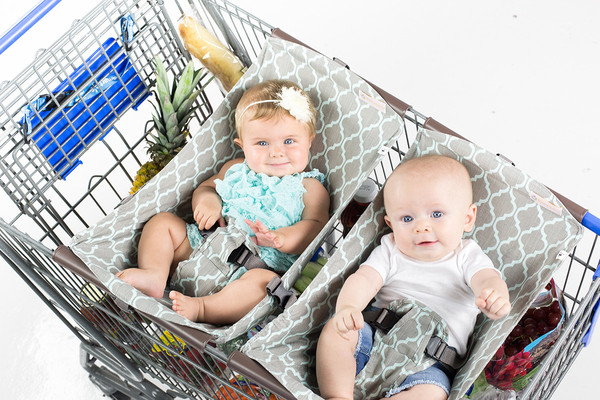 Getting out and about with twins can be complicated, especially when you have to go it alone. Whether it be to the park or to the grocery store, managing two babies or toddlers can call for some extra finesse.

Luckily, there are some great items available to help! It seems every year something new is invented to make life easier with multiple children. From baby carriers to high tech double strollers, you are sure to find something that will work for your unique needs.

We always try to stay on top of the latest inventions and trends in the twin world. A newer product that we think will be super helpful is the Binxy Baby Hammock for shopping carts (see photo above). What a handy way to do the grocery shopping with twin babies!

Read More on Getting Out With Twins...
---
---
Get Free Pregnancy Stuff
! Expecting Twins? Get Free Magazines, Diaper Samples, Coupons and More at Babies Online!
---
---
Stay at Home or Go to Work?
Many of you who are expecting twins and also those who have them have an opportunity to either stay at home, go to work, or work at home.

For many parents it makes economical sense to have one parent stay home to care for twins while the other works outside the home. Day care costs are often too high or not worth the trade off.

The work from home option is becoming more and more popular for parents, especially moms. It's the best of both worlds. You can stay home to raise your children while also earning an income...win, win!

There are lots of ways to earn money online with little to no overhead or employees to deal with. Maybe you're a good writer, or a great sales person. Do you like taking surveys? Is photography a hobby for you?

We have posted some of the most popular affiliate links to making money opportunities online:

What ever you decide to do, we hope you get to do something you enjoy while taking care of twins or more!
---
TwoCute™ Twins Contest Winner!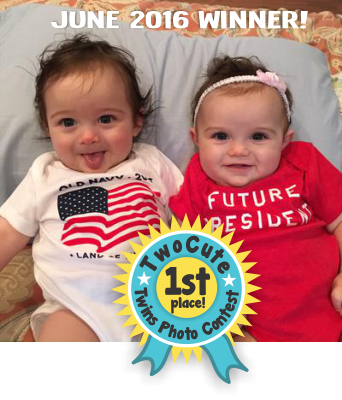 Here's our latest TwoCute™ contest winner...

We adore this little patriotic duo!

Now taking entries for July

The winner will receive a $10 Gift Certificate to Trends In Twos™

We just love seeing all of your entries every month...It's always hard to choose a winner with so many adorable twins out there. Keep up the good work parents!

















---
Quick Links!

Twin Pregnancy And Beyond™ | Double Duty Log Book for Twins | Shop For Twins at Trends In Twos™
---
---
Thanks for taking the time to read Twin Stuff!
Until next time....
All the best, Kellie Asaro (site founder and Mom of twins)