21 Years Old With 4 Under 4!
by Meagan
(Upstate NY)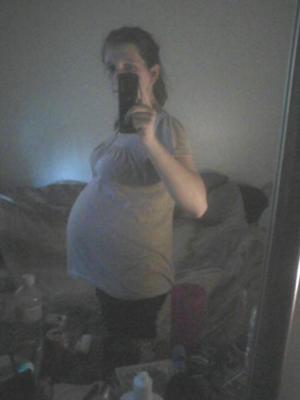 22weeks
My name is Meagan, i am 21 years old, and i have 2 amazing little girls! My oldest, Lilly, is 3 and has Asperger syndrome. My youngest, Maddie, is 2 and she has classic autism. They were born 11 months apart so we have our hands full! I love being a mom and having children but my fiance(dad) wanted to wait to have more children due to their disabilities. We have a lot of therapists coming in and out through the day and obviously some financial struggles, but my philosophy always was, if everyone were to wait till they were "financially ready" no one would have kids!

Well after a few months i talked him into having another baby. i always said i wanted 4 kids but he insisted after this baby he was getting "cut"...well i will have my 4 kids because i am 22 weeks pregnant with a boy and a girl. so far the pregnancy is perfect, babies are growing GREAT and we cant wait to meet our beauties! I am happy, my family is happy and i know if we can do it anyone can! Good luck to all future parents and enjoy the bliss of being parents!
Join in and write your own page! It's easy to do. How? Simply click here to return to Personal Twin Stories From Our Visitors.