Work From Home

a how-to for Moms that want to be home with their twins!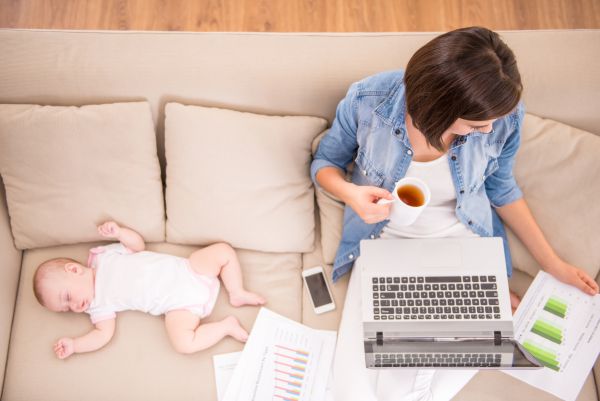 I often get asked by other moms of twins how I am able to work from home, and how I started and continue to maintain this huge website.
You know years ago, after I had a singleton and then twins, I decided that I wanted to do something from home that could earn an income while allowing me the flexibility I needed to take care of my little ones...which we all know is a FULL-TIME job by itself...lol!

I know that for a lot of moms with twins (or more!) this is a real issue. Go back to work or find a way to stay at home? The surprise of having TWO babies on the way is no joke when it comes to expenses!

At that time it was just going to be too costly for our family to pay for daycare for 3 kids, and really, I WANTED to be home to raise them. Being there for all of the milestones, being the one to console them when they had a boo-boo, teaching them manners, etc. was truly where I wanted to be as a mom....
Yet, I was totally unsure on what to do to generate an income from my own home. Literally clueless.

The only thing I was pretty sure about was that the internet would likely be key. So, I started there with MANY online searches...Which ended up in MORE online sign-ups and $$ for this system or that than I care to remember.
Nothing really worked or "spoke" to me until I came across SBI ...It's the way I built this website, twin-pregnancy-and-beyond.com.
SBI stands for Solo Build It! And it helps you do just that, build a business on your own. Actually, it MORE than helps, it completely and utterly shows you how to do it ALL step-by-step. This means you, beginners! You will have everything you need and NO technical skills or extra programs required.

All you need is an idea, a hobby, an interest, something you love to talk about, something you get excited about, etc. And, of course, the effort. Everyone has something...think about it.  SBI WILL work for you and you will be doing what you love and sharing it with the world, to boot!

Anyhow, I will let the videos and links do the talking and show you exactly what I mean.
It's now been over 10 years (and 4 kids) since I started this website (yes, twin-pregnancy-and-beyond.com was built with Solo Build It!) and the proof is in the pudding. Give Solo Build It a shot yourself and I know you will thank me for it!

On a side note: Please beware of "fake" reviews out there on the web regarding SBI and Wealthy Affiliate. Wealthy Affiliate is practically a scam. They have no proof of the success that they claim, whereas SBI does! They have literally flooded the web with these mock-up sites that all claim they are the best choice.
All you have to do is your homework to see that they have very little success. You can click on any of the links I have provided to SBI so you can see for yourself before you decide. They have done extensive research and have real proof to from 3rd parties as to the success of people who use their platform.

And, yes, I will make a commission if you do decide to go with SBI through one of my links (thanks for your support!). However, I 100% own this website and I also 100% endorse the Solo Build It platform. It works!