Twin Baby Shower Cakes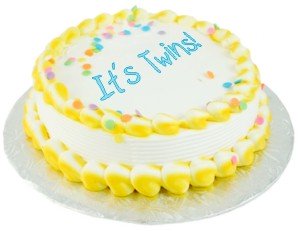 Twin baby shower cakes are fun to design. If you're expecting twins, your party will definitely need this unique focal point. With so many options, from professional cakes to home baked, you may be looking for some inspiration in planning and designing your own. It's good to have a theme in mind and can be helpful if you know the genders of your babies-to-be. But, either way, it's neat to be able to actually see some of the twin baby shower cakes other moms have had. This page is dedicated to viewing and sharing those ideas and designs. Some are truly one-of-a-kind creations, while others are simple and easy to do on a budget. Just scroll down the page (past the submission form) to click through our visitor's contributions. If you would like to share your own photo, just submit your image via the form below. What a cool way to help fellow twin moms with their special day!
Have A Great Twin Baby Shower Cake Photo?
You can share your photo(s) here! It's fun and easy. Just follow the steps below and you're on your way to having your twin baby shower cake image live on our website!
See Other Twin Baby Shower Cakes!
Click below to see contributions from other visitors to this page...

Check out another cake idea...