The First Year With Twins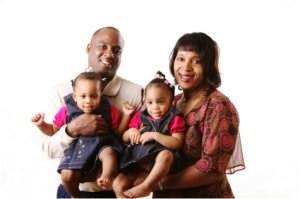 The first year with twins is the one you'll want to learn most about. Once you get through it (which you will) the rest should fall into place. This early part of life generally gets the most coverage in books about twins, as well as other informational sites about parenting twins. Even a single baby warrants the same attention. This is all for good reason, considering how lost we sometimes feel as parents, particularly during those early months. We like to feel prepared and reassured by informing ourselves ahead of time about what to expect. Of course, this seems even more imperative (at least to some of us novices) when we are expecting two babies at once.

If your twins will be your first born, you will gain a lot by reading through our topics listed below. If you've already been around the block with a previous child or children, then consider this a refresher course with twins added into the mix. Although, much of the information is drawn from my own experience, I have also included some truly fun and helpful quotes from other parents of twins, as well as valuable tips pertaining to each topic. The topics were chosen because of their popularity. I get lots of questions regarding sleeping schedules, feeding, etc., so I wanted to give you a nice place to start with the most pressing things while not getting you too overwhelmed...which us parents of multiples often feel!

It's nice to get practical, easy-to-understand advice from fellow twin parents right?  But you should always consult a pediatrician or other qualified health care provider with any unanswered questions or concerns you may have. Let's leave the more serious stuff to the professionals shall we?

Okay, let's get started folks...Just click on one of the articles below!
Our Helpful Articles for the First Year With Twins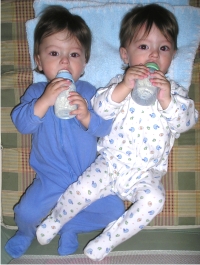 Home
› First Year With Twins