Just for Dads of Twins

This section of the site was created just for dads of twins! We have some really cool, humorous, insightful, and majorly helpful articles written from their point of view. Fathers of twins can appreciate the connection with other guys experiencing the same types of emotions, issues, complications and general excitement and shock that comes with the news of twins on the way. So if you're a dad, take a few minutes to read, learn and laugh!
We're sure you will appreciate the thought that went into the following articles. They were specifically written with you in mind and in a way that's understandable and that you will totally be able to relate to.

Don't forget to check back in from time to time as we add more articles for your benefit. And be sure to leave your comments, questions, and feedback below...We want to hear from you, Dads!
Articles for Dads of Twins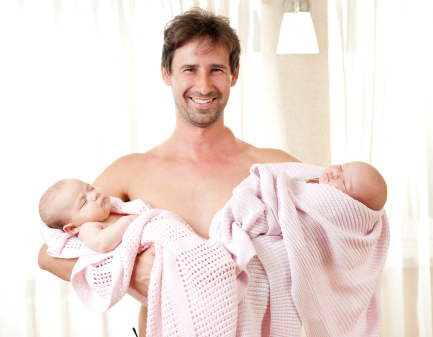 The Secret to a Happy Twin Dad: Be Prepared
This article by Joe Rawlinson covers his first emotions upon finding out his wife was expecting twins and how they would prepare for their eventual arrival. It offers valuable information particularly for the first time dad (even though this was the 3rd time around for him!).  Talk about being prepared!

Keeping Your Sense Of Humor When Expecting Twins
This article by Joe Frieders is straight forward with great advice while being laugh-out-loud funny.  We know you'll really enjoy the lighter side of this fun read while still getting information and support.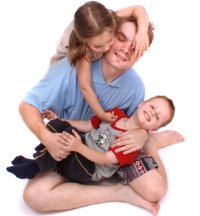 Twins Pregnancy...A Father's Point Of View
Another insightful article by Joe Rawlinson, this one covers what to expect with a wife or partner who is expecting twins. From preterm labor to bed rest, he'll help you get a grasp on the reality of multiple birth. A must read!

First Year With Twins...a Father's Point of View
Dan Brunkow wrote this helpful article with meaningful tips and advice on your first year with twins. He covers things like routine and sleep schedules, along with taking time for yourself. It's great advice that you will be able to put to use in your own life during those critical 12 months.
More General Information on Raising Twins...
More insight and tips on being a successful father of twins...

Home
› Dads of Twins