Animals Twin Baby Shower Cake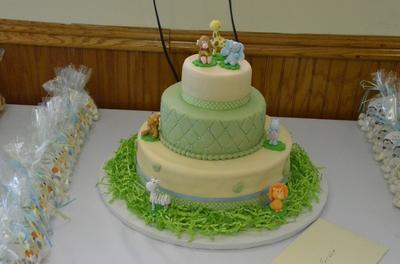 This is a gender neutral cake for twins that was used for a baby shower. However, you could double up the animals for a Noah's Ark themed cake as well.
Join in and write your own page! It's easy to do. How? Simply click here to return to Baby Shower Cakes.