Costumes for Twins

Ideas and Inspiration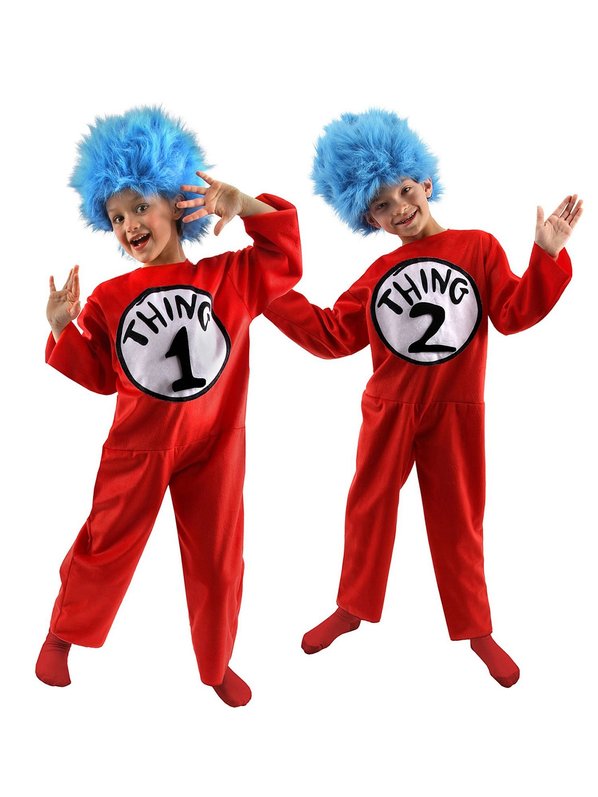 Thing 1 & Thing 2 Costumes for Twins - Shop Now!
Need some ideas for costumes for twins? Want your pair to shine on Halloween? You have come to the right page! Twins offer a unique situation in the world of costumes. You can take advantage of the many "duo" themes or come up with something truly off-the-wall original. Whether it's for Halloween, a costume party, or just for fun, you will find several ideas to get those creative juices flowing.

If you plan on making your own costumes, be sure to leave yourself enough time to finish the project in time for Halloween or that special event. Otherwise, we have provided several links to some of the webs largest costumes stores. Most of them offer costumes for infants to adults. Many are very reasonably priced as well...Something we all appreciate when we're constantly buying for two.
Costume Ideas for Twin Girls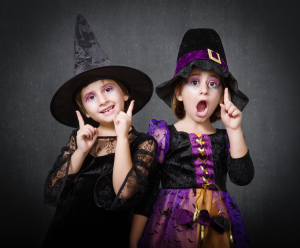 Good Witch/Evil Witch
Witch/Cat
Butterfly/Ladybug
Daisy/Sunflower
Cowgirl/Indian Girl
Fairy/Princess 
A Pair of Pears
Cheerleaders For Different Teams
---
Costume Ideas for Twin Boys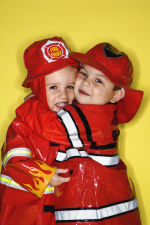 Cop/Convict
Cowboy/Indian
Ernie/Bert
Batman/Robin
Football Player/Baseball Player
Doctor/Lawyer
Tigger/Pooh
Lion/Tiger
Spiderman/Incredible Hulk
Luke Skywalker/Darth Vader
Pair Of Dice
Fireman/Policeman
---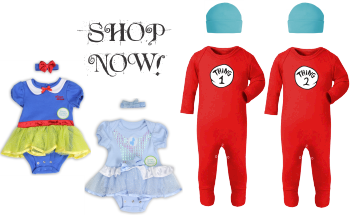 ---
Costumes for Boy/Girl Twins

Prince/Princess
Bride/Groom
Bumblebee/Flower
Catterpillar/Butterfly
Angel/Devil
Cat/Dog
Peter Pan/Tinker Bell
Football Player/Cheerleader
Batman/Catwoman
Princess/Toad
Micky Mouse/Minnie Mouse
50's Couple
Dragon/Princess
Doctor/Nurse
---
---
Costumes for Any Twin Genders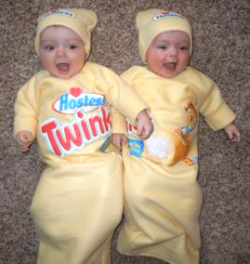 Peanut Butter/Jelly
M&M'sPlaying Cards
Fire/Ice
Milk/Cookies
Salt/Pepper
Apple/Orange
Peas In Pods 
Cat/Mouse

Ketchup/Mustard
Pumpkins 
Peas/Carrots
Thing 1/Thing 2
Twinkies

Home
› Costumes for Twins