Face Views - Ultrasound Images
by Nichole Johnson
(Sacramento, Ca.)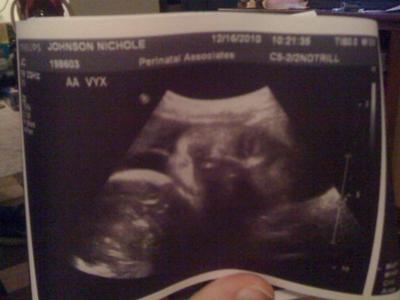 That would be the boy as if he is laying on his side eyes to the right of the picture.
I was 31 weeks when I got these ultra sounds done they were both very active that day and sticking their tounges out at us! I was shocked by how defined these ultrasounds were.
Return to Ultrasound Pictures Of Twins 2010.