Gifts for Twins

If you have been searching for gifts for twins or gifts for an expectant mom of twins, you have come to the right place. We have put together a fabulous list of twin gifts from around the web for you to browse through. A great way to get ideas or discover the perfect gift for the twins in your life. Whether you need a twin baby shower gift, twins birthday gift, or just something to say congratulations, there are items in every price range. Simply click on the picture of the twin gift you are interested in to see where to buy and/or get more information.
Gift baskets are a great idea for twins. Perfect for a twin baby shower, twin birthday or to bring to the hospital for the new babies. There are a few really sweet and affordable twin specific gift baskets available at our retail website, Trends In Twos. They are made for two girls, two boys or boy/girl twins.

Trends In Twos also offers twin pacifier sets. There are really fun expressions for your twin pacifiers. We think this is the best way to solve the confusion between whose binkie is whose! And don't forget they also make a great, original twin baby shower gift. Everyone will get a kick out of the humorous expressions like, "Yes, we're TWINS!", Sugar & Spice, and Monkey See - Monkey Do, as seen on this set. All pacifiers™ meet and exceed all safety standards and are conveniently sold as a set.

---
How about personalized gifts for twins?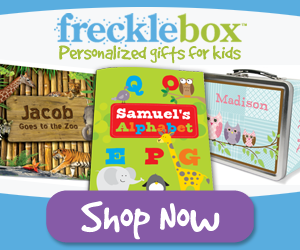 If you're in need of gifts for twins or have twins yourself, you definitely need to check out Frecklebox.com. They offer some really cool, personalized items that work perfectly for twins. From personalized "name" books to coloring books and even posters and puzzles! This is one of the simplest ways to give a memorable gift to each twin while keeping them individual as well. On a side note, they're great for a big brother or sister of twins as well.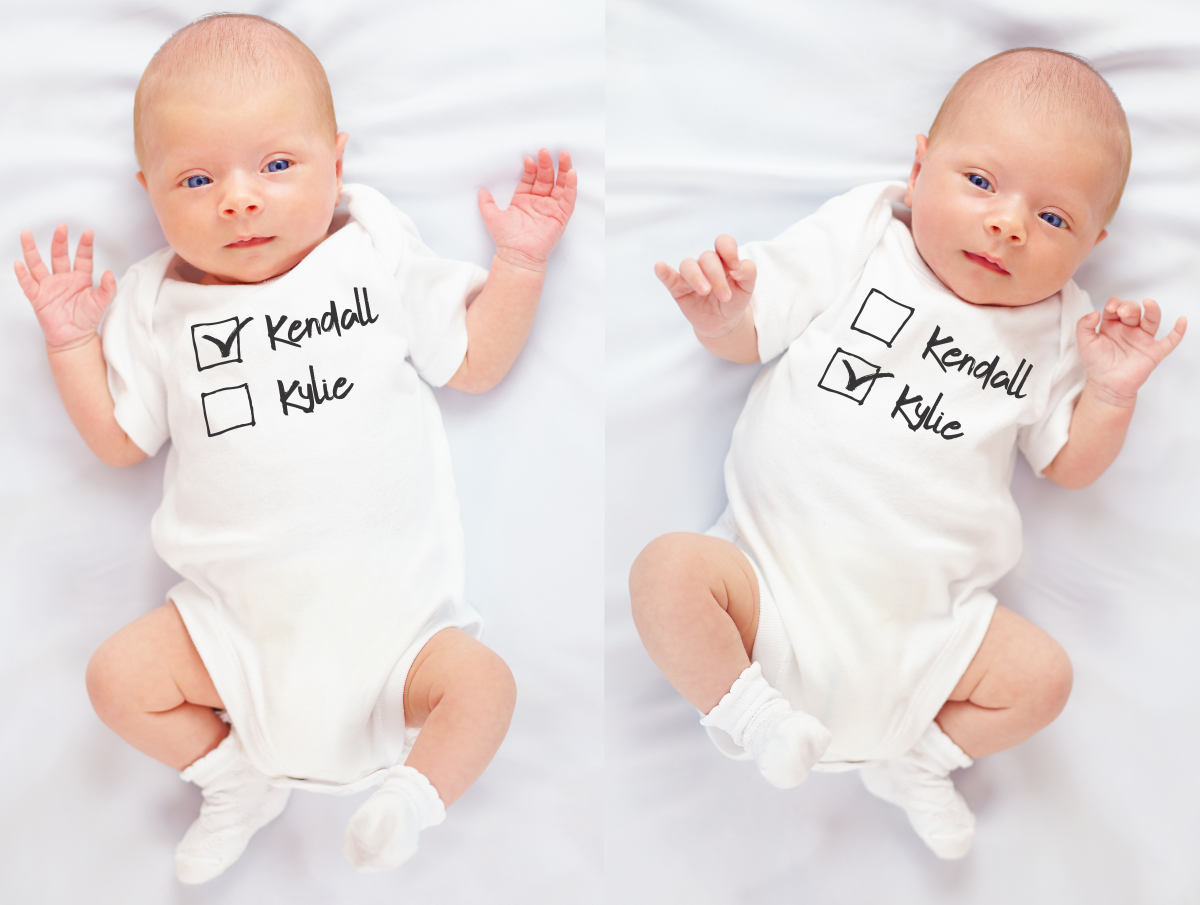 Are these personalized twin baby onesies cute or what? A humorous take on getting to know who is who! We think these are just so fun for those first introductions to family and friends. Available at Trends In Twos

---
Unique picture frames are another idea. This sturdy ceramic twin photo frame makes a stand-out gift for parents to display their little miracles. Gender neutral colors are ideal when you're not sure what to expect. Made especially for twins with a space to add an ultrasound photo or use each space for a photo of each twin separately...either way, an awesome gift!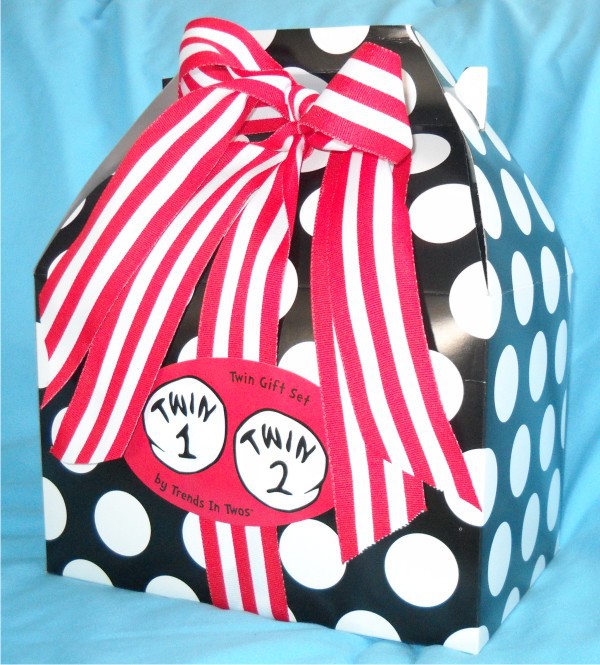 Home

›

Parenting Twins
› Gifts for Twins