Gifts for Twins

If you have been searching for gifts for twins or gifts for an expectant mom of twins, you have come to the right place. We have put together a fabulous list of twin gifts from around the web for you to browse through. A great way to get ideas or discover the perfect gift for the twins in your life. Whether you need a twin baby shower gift, twins birthday gift, or just something to say congratulations, there are items in every price range. Simply click on the picture of the twin gift you are interested in to see where to buy and/or get more information.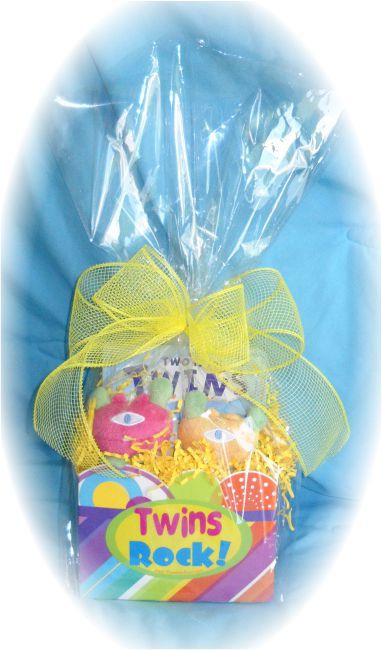 Gift baskets are a great idea for twins. Perfect for a twin baby shower, twin birthday or to bring to the hospital for the new babies. There are a few really sweet and affordable twin specific gift baskets available at our retail website, Trends In Twos. They are made for two girls, two boys or boy/girl twins.

Trends In Twos has teamed up with Personalized Pacifiers™ to bring you some really fun expressions for your twin pacifiers. We think this is the best way to solve the confusion as well. And don't forget they also make a great, original twin baby shower gift! Everyone will get a kick out of the humorous expressions like, "Yes, we're TWINS!" and "Monkey See - Monkey Do" as seen on this set. Personalized Pacifiers™ meet and exceed all safety standards. *FREE protective caps and for each pacifier set.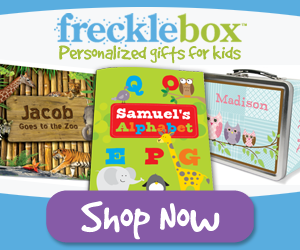 If you're in need of gifts for twins or have twins yourself, you definitely need to check out Frecklebox.com. They offer some really cool, personalized items that work perfectly for twins. From personalized "name" books to coloring books and even posters and puzzles! This is one of the simplest ways to give a memorable gift to each twin while keeping them individual as well.
This 8x10 white wooden frame features a beautiful poem written about twins, and includes spaces for two photographs. It comes complete with yellow ribbon. Makes a great gift for the parents of twins!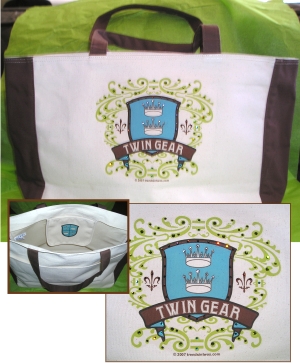 This would be a perfect baby shower gift for a twin mom. And don't forget to mention, Julia Roberts has one too! (See story and press release) The Trends In Twos "Twin Gear" diaper bag is embellished with genuine Swarovski crystals in coordinating colors on a natural/brown colored twin diaper bag. The design is only on one side so you can carry your bag and not rub against the embellishments. There is also a matching design on the inside pocket and a changing pad included. Glamorous and functional for hip twin moms.
Home

›

Parenting Twins
› Gifts for Twins