How to Find and Interview a Pediatrician for Twins

by Elaine Farber
Want to learn how to interview a pediatrician for twins? Choosing the right pediatrician is one of the most important decisions you make for your children. You want to find a pediatrician in a practice that makes you feel confident and comfortable. Your pediatrician should also be warm, compassionate, and open to your thoughts and feelings, and you should share similar views on child rearing.
If you know the sex of your child you might want to consider choosing a pediatrician of the same gender. When children become teenagers, they often feel more comfortable with a doctor of the same sex. Another thing to think about is the age of the doctor. If you choose an older doctor, ask whether retirement is in the near future and, if so, who will take over the practice. Choose the right pediatrician, and he/she might be able to treat your twins from birth through adolescence.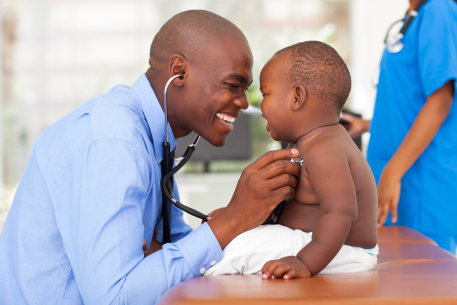 It's a good idea to begin your search for a pediatrician during your sixth month of pregnancy. This will give you plenty of time to decide on the right pediatrician before your babies are born. Compile a list of candidates by asking friends, relatives, coworkers, neighbors, and your obstetrician for recommendations.
After you've compiled your list of candidates set up appointments with several pediatricians. Different doctors have different approaches to child rearing. You want to make sure you select the one that best suits your family's needs. Arrange to meet pediatricians individually and in person. If possible, both parents should attend the first meeting. Don't interview pediatricians over the phone. Only a face-to-face meeting will let you know whether a pediatrician has the type of personality and philosophy about child rearing that you are seeking. It is very important to feel comfortable with the pediatrician you choose for your twins.
Questions to Ask When You Interview a Pediatrician For Twins

When interviewing a prospective pediatrician never feel afraid or embarrassed to ask questions. Remember; you children are your most precious gift. Here are some specific questions you will want to ask.

How long have you been in practice?

Do you have any sub-specialties?
Do you have experience with twins?

What are your office hours?

How can I reach you in an emergency?

If you can't be reached in an emergency, what procedure should I follow?

Is there an after-hours clinic and, if so, when is it open?
Can I bring my twins in together for appointments?

What are your feelings regarding breastfeeding, bottle feeding, starting solid foods, circumcision, getting babies to sleep, vitamins, immunizations, taking infant twins out in public, traveling with twin babies?

What child-care books do you recommend?

Questions for the Staff

In addition to talking with the pediatrician, you'll want to ask the doctor's staff some questions. When you make your appointment, be sure to ask whether there will be a staff member available to answer questions. Here are a few pertinent questions to ask the staff.

How does the office handle phone inquiries?

Is there an advice nurse available to answer questions?

Is there a 24-hour answering service that will connect to a doctor?

How far in advance do I have to schedule appointments?

If my child is sick, can I get an appointment that same day?

How often are well-baby visits?

Do newborns and well children have to wait in the same waiting room with sick children? 
When we arrive for our appointment, what is the typical waiting time before we see the doctor?

What happens if we miss a scheduled visit?
Questions to Ask Yourself After You Interview a Pediatrician for Twins

After you've interviewed both the pediatrician and the staff ask yourself a few questions. 
Do you and this pediatrician share similar views on topics such as breastfeeding, circumcision, working mothers, day care, and so on? If not, is the pediatrician open to different opinions or other approaches?

Does the pediatrician seem to be up on the latest medical advances?

Did the doctor welcome questions and take the time to address your concerns?

Did the pediatrician and office staff treat you courteously or curtly?

Is the office conveniently located?

Is there ample parking?

Did the waiting room and the examination rooms have toys and books?

Was everything clean?

If you were happy with the interview and satisfied with the answers to the questions you've asked yourself, you've probably found the right pediatrician for your family.
---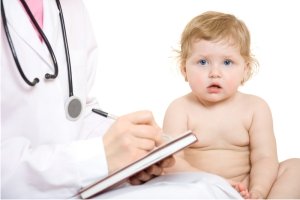 ABOUT THE AUTHOR
Elaine Farber is a Newborn Specialist Consultant and author of Baby Lists: What to Do and What to Get to Prepare for Baby. Elaine has over thirty years experience caring for single and multiple birth babies. She has made a career of loving and nurturing babies in a variety of environments. Elaine's love for children has prompted her to investigate and review a multitude of products in real-world conditions. She has coached families through every aspect of early parenting, from selecting the right hospital to choosing the proper diapers. She knows firsthand which items are the easiest to use, and the safest for baby.
Home

›

Choose a Pediatrician
› Interview a Pediatrician