The Burnout Twin Mom and Her Childcare Choices

by Summer Blackhurst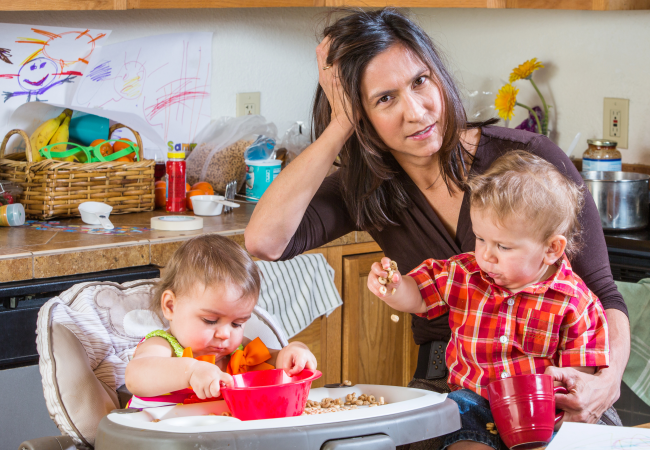 I have one friend, who is a stay at home mom with twins who pulled me aside one day and told me, 'we are going to do another round of In Vitro and if we have twins again. I don't know what I will do.'

She asked me question after question about au pairs and what hours they can carry and how they can help around the house and how much an au pair costs. In her mind a nanny in her home, around the clock, was the only way out of what she felt would be a very desperate situation.
Families with twins and triplets are desperate for a reason. It's a lot to ask – twice the feedings, twice as little sleep, twice the diapers and so on.  Parents of multiples are more common in the Au Pair industry, because Au Pairs are touted as the most flexible childcare in the industry. They are also less expensive than other options, because using an Au Pair does not cost more with additional children.
For one mother in the Seattle area she pretty much fell apart when she was hit with the sticker shock of having twins in daycare. "We had been paying $1100 a month for daycare for our daughter, now with all three it was going to be $3300 a month."

What took Tanya over the edge, however, was the idea of getting the kids up in the morning and to the daycare. "I would have had to wake up three small children get them in the car and drive one hour out of my way to get the daycare." She changed her end game to Au Pairs. She loves knowing her kids are with someone who loves them. Tanya loves getting texts from the Au Pair throughout the day letting her know how her kids are doing.

Au Pairs are definitely for not everyone, of course. You have to have a room for them to stay in, and you can't use them for more than 45 hours a week. The idea of living with a non-family member is also often intimidating and an Au Pair costs more up front, because you need to get them into the country.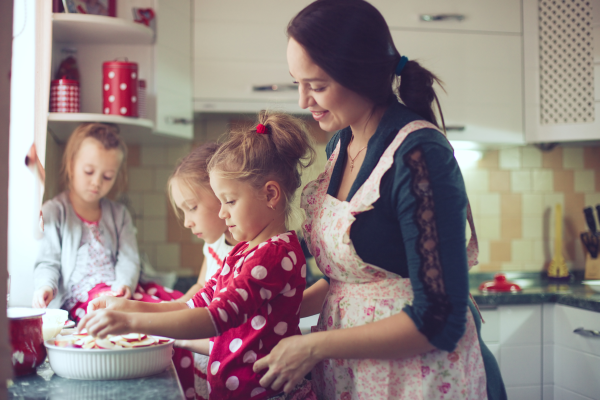 One mother or twins and a five-year-old Cynthia Sahm likes Au Pairs for the stability. "You can hire a nanny, but in my experience the nanny stays with you until they become bored with the career until or find another family that pays more or easier set of children. We went through a few sets of nannies."

After Cynthia's rocky road with nannies, she was been pleasantly surprised with how smoothly transitioning to an Au Pair was. Cynthia has had three Au Pairs and all of them have fit in really well with her family and have been great with her twins and older child. She believes some of the success comes from making sure her Au Pairs feel like they are a part of the family.

Often Au Pairs become like family for a year, and rely on you and your family as if they were her own, because for a time you are their home. They are also totally different from any other childcare because of the cultural exchange aspect.

You know the phrase 'desperate times call for desperate measures' – it doesn't apply here. Choosing an Au Pair for your childcare provider is not as desperate or as expensive as some people may think. In reality it is a very viable choice for families with twins or triplets.

Summer Blackhurst took a crash course in parenting six years ago. She had her first boy, followed two years later by another boy, and then 18 months later by her bouncing baby girl. With three tiny people to take care of–AND with all that extra time she has—she is a writer, photographer, and a blogger and parenting/childcare researcher for Go Au Pair.