Identical Twin Fingerprints

Ever wonder about identical twin fingerprints? Even though identical twins share the same DNA, their fingerprints will always be slightly different.
Read on to discover more about this fascinating topic along with the real facts and explanation on why identical twins never share this particular physical trait...

How Are Identical Twin Fingerprints Different?

Epigenetics is the study, in the field of genetics, of cellular and physiological phenotypic trait variations that are caused by external or environmental factors that switch genes on and off and affect how cells read genes instead of being caused by changes in the DNA sequence.
Identical twins will definitely share similar fingerprint patterns though. More so than their fraternal counterparts, or any other human beings for that matter. It's those  minuscule details that won't match up under scrutiny.

By about the fifth month of pregnancy, all of the distinctive whorls, loops, curves, and ridges on the hands and feet have been established. They will remain almost entirely the same throughout life with little change. Of course, if there is damage done to the skin in these areas it's a different story.

Get detailed DNA reports for insights into your health, traits and ancestry. Understand your genetics. Explore your DNA today at 23andMe.com.
Twins Don't Have Matching Fingerprints...Ever

Parents, as well as the general public seem to be highly intrigued with this particular phenomenon. There has been many a speculation on how one twin could get away with a crime by blaming the other, but not so when fingerprints are involved...They will always tell who is who in the end!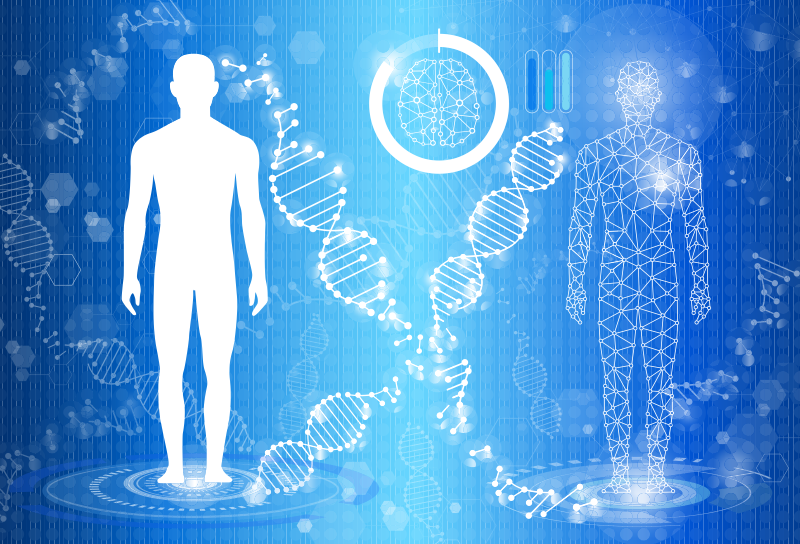 It is interesting to note that from a purely genetic point of view, identical twins have been indistinguishable. Meaning, simply looking at their DNA would not be enough to say who was who. Whereas, something as simple as fingerprints would always distinguish one from the other.
However, new studies in DNA testing can determine differences in monozygotic twins. This will be a game changer when it comes to pinpointing criminals and determining paternity when identical twin pairs are involved.

FUN FACT:
It should also be noted that there's another way that identical twins can differ. Their dental records! Epigenetics is at it again when it comes to the way teeth form.
Although many identical twin children will start teething at the same time, the shape of the teeth and/or how they are positioned will be different. So, they are not dentally identical.

Home

›

Identical or Fraternal?
› Identical Fingerprints

See more on identical twins fingerprints...