Twin Belly Contest

THIS CONTEST IS NOW CLOSED

Be sure to read the OFFICIAL RULES below before entering.
NOW ACCEPTING ENTRIES FOR JUNE 2009!

Win a copy of In The Womb - Multiples on DVD - as seen on National Geographic Channel!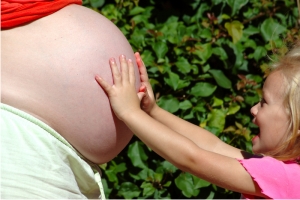 OFFICIAL RULES

Description Of Contest
This is a photo contest for "The Best Twin Belly" and will have one lucky winner. There is no purchase necessary. Entering is free.

Your photo must be an original. You must be pregnant with twins in your photo. If your photo is or even "appears" to be professional, we can NOT accept it. Your photo should be in color, in focus and of your own pregnant twin belly.

*Photos done in "bad taste", that are offensive, include branding, public figures, have been enhanced in any way or are professionally done will NOT be accepted.

*Photos that "appear" to be professionally done will NOT be accepted.

*Black and white photos will NOT be accepted.

Entry Period
Entries will be accepted from June 1st through June 30th, 2009.

How To Enter
Fill out the entry form above with the appropriate information and include your photo along with your contact information. Only one entry per household is permitted. Entry photos must be original with NO enhancements of any kind. *Professional photos will not be accepted, nor will photos that have a professional appearance. By completing the online entry form above, you are agreeing to be notified by e-mail if you win. Collection and handling of personally identifiable information will be in accordance to our Privacy Policy.

Eligibility
There is no purchase necessary. To be eligible to win, entries must be received by June 30th, 2009 and meet all guidelines mentioned. You must be18 years or older. You must provide a valid mailing address and e-mail address. You must be the person in your photo entry and have sole legal rights (including copyrights) to the photo you enter. By submitting your photo, you are giving Twin Pregnancy And Beyond permission to use the photo now or at anytime in the future. All entries will be accepted or denied at the sole discretion of Twin Pregnancy And Beyond. WE WILL NOT NOTIFY YOU IF YOUR PHOTO IS DENIED.
NOTE: If your photo does not win, you may enter again in a new contest.

*This contest is void where prohibited by law. The contestants have the total responsibility of knowing that they reside in a state and/or country that prohibits photo contests and are subject to any local, state or national laws and/or regulations. Twin-Pregnancy-And-Beyond.com accepts no responsibility for making these individual legal determinations.
Description Of Prize
1st Prize - A copy of In The Womb Multiples on DVD as seen on National Geographic Channel. (Approximate value of $20.00) Winning photo will also posted somewhere on the site.

Awarding Of Contest Prize
All photo entries will be judged by Twin Pregnancy And Beyond following the closing date. Photos will be judged on photo quality (good color and focus), overall appeal and originality. The winner will be notified via e-mail by July 5th 2009 and the prize will be shipped to the corresponding address provided on the entry form.