Baby Monitors For Twins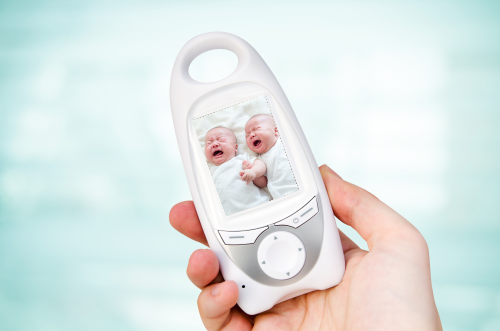 There are so many baby monitors available these days, it's easy get overwhelmed just trying to choose one. When you have or are expecting twins, it may be the handiest piece of equipment you acquire, so you'll want to pick the one that best suits your needs and your budget.
So far, we have not found baby monitors made especially for twins, so you may want to consider buying 2 baby monitors if you will need them in multiple locations or if you plan on having your twins in separate nurseries. Some brands do come with two monitors included though, so be sure to read all of the product information.

Below you can take a look at some of the most popular baby monitor brands and models in a wide price range currently on the market via amazon.com.
We appreciate the helpful features that come with different brands. They sure have come a long way from the static-y, short-range ones of old. You can get monitors that only have sound, or ones that have video as well. Price will vary greatly depending on the brand, quality, and features.

---