Raising Twins Today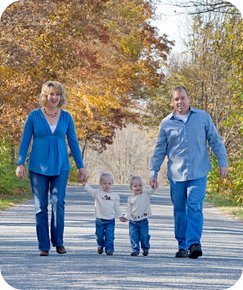 Ready to learn all about raising twins? This page offers links to our wonderful articles covering several different topics on the many nuances of parenting twin children from birth through the teen years. Because there are so many specific topics to be covered we felt it was best to give each one their own page.
Remember, if you feel you have something to share that would be helpful to our visitors or you just want to tell your story, please feel free to submit here! In many cases, the best information comes from parents who have been there. Be sure to visit our super helpful Ask A Parent page too for more specific Q adn A's.

We look forward to hearing from you and hope you gain some insight from our informative articles, as well as personal stories and advice from our visitors.
COMING SOON...
Twin Babies - How to prepare and what to expect during the early weeks and months.

Twin Boys - Unique aspects of parenting and interaction between brothers.

Twin Girls - Unique aspects of parenting and interaction between sisters.

Boy/Girl Twins - Unique aspects of parenting and interaction between brother and sister.

Teen Twins - Dealing with the teen years, challenges, insights and advice.
---
Bringing up twins these days may a bit easier than in the past. Along with the rise in twin birth, there has notably been a rise in the resources available to parents of twins as well. Now, when you find out you're expecting two, you can learn all about the unique aspects of parenting twins from professionals and even some super knowledgeable parents. You can join exclusive social networks that revolve around multiples, visit web sites (like this one), choose from several books on the subject or even join a local twins club. It's sure nice to have all this support available!

Although your situation is unique, you are most definitely not alone! You can start connecting with other parents as soon as you find out about your twin pregnancy. Or you may simply want to begin reading up on all sorts of stuff pertaining to having two at a time. If you know what you're having, you'll likely want to learn about aspects specific to your children, like caring for two boys, two girls, identicals, fraternals, babies, toddlers, etc. There is just so much great information available, ant it's all right here!

Home

›

Parenting Twins
› Raising Twins