Books About Twins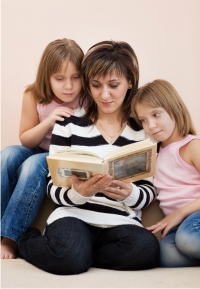 Looking for books about twins? Our helpful guide covers:

Books for

parents of twins

Twin pregnancy books

Twin psychology

books
Books for

twin children

Books for

siblings

of twins.

Books are still an ideal resource for information and entertainment. It's really great to have so many choices on this unique subject. Many of the authors are parents of twins, and sometimes, a twin themselves. You are sure to find something of interest. Just scroll down to get more information on all of the different types.

Our Guide to Books About Twins

TWIN LOG/SCHEDULE BOOK
Check our our original Double Duty Log Book for Twins...A must have for any new parent or caregiver of infant twins! 90 day supply or an instant download available.

---
TWIN PREGNANCY BOOKS
A twin pregnancy book is usually the first purchase when you find out you're expecting two babies. In fact, many mothers expecting twins will buy several! Books about twin pregnancy sometimes cover early childhood or the first year as well. They come in a wide range of prices, so you should definitely pick one up. Amazon.com generally has a good selection and prices.

Read The Twins 101 Book Review
---
RAISING TWINS BOOKS
Any new parent of twins will appreciate some advice and guidance when it comes to raising two at a time. Many of the twin pregnancy books actually cover the first year of life. But you will find there are several books on parenting twins from infancy through the teen years. They cover many topics and are sure to be of help.

Read the Book Review For:

Twinsight - a Guide to Raising Emotionally Healthy Twins

Chicken Soup for the Soul: Twins and More
It's A Baby Boy! and It's A Baby Girl!

---
TWIN PSYCHOLOGY BOOKS
The psychology of twins is an interesting subject. Twin studies always seem to fascinate us and also make us question nature vs. nurture. Twins are individuals, yes, but they still differ from singletons. Raising twins that are emotionally healthy is important. Some good reads are to be found in the twin psychology book section of your local book store, or online retailer.
---
TWIN CHILDREN'S BOOKS
There are many books for twin children to choose from. Whether you are reading a book to your twins or they are reading themselves, these wonderful twin books were made just for them. Dealing with many aspects of twin life, they create an opportunity for learning, growth, and understanding at a young age. Not to mention, the help they lend to twin language development. 

Why Am I Me? Book Review

The book, Why am I Me? by Michael J. Malinowski is an ideal read for young identical twins wanting to understand more about their similarities as well as their differences.  It touches on genetics and DNA while also taking into account the many social nuances that twins encounter.  It's easy and quick for any parent to read to their twins, but would also be fun for young readers to take on themselves. With the beautifully done illustrations, it's sure to become a favorite.

---
BOOKS FOR SIBLINGS OF TWINS
This darling series written by a 9 year old, Paris Morris, is perfect for parents expecting twins, who also have other children.
Walk your older child/children through your twin pregnancy, time in the hospital, bringing babies home and even those first holidays. A fun series that's sure to help with the transition of becoming a big brother or sister to twins.
Check out
My Twins are Coming Home
by Paris Morris
---
The book Zoe in Double Trouble was written by a mother of twin girls. It helps to teach toddlers to love their siblings and is very sweet and heartfelt.

---