Mono Mono Twins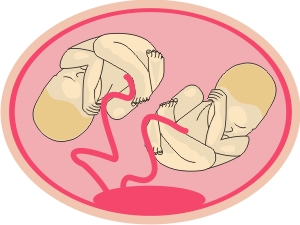 Mono Mono twins (Monoamniotic-Monochorionic or "Mo-Mo" twins) are always identical and incredibly rare (about 1 in 10,000 births). They will share both their amnions, chorions and placenta too. They only happen in about 1% of monozygotic (identical twins) pregnancies.
This is primarily due to a later splitting of the egg which results in a shared placenta and shared amniotoc sac. (An extremely late split can even produce conjoined twins). This sharing of the amniotic sac with no barrier between the two babies is why this particular type of twin pregnancy in considered especially high risk.
Monoamniotic-Monochorionic twins have a general in-utero mortality rate of approximately 50%, largely due to cord entanglement. Other risks include Twin to Twin Transfusion Syndrome (TTTS) and premature birth.

If you have been diagnosed with mo-mo twins, you should be seeing a perinatologist (a doctor specializing in high risk pregnancies). Your extraordinary twin pregnancy will need much closer monitoring and expert care.
Try to keep in mind that your twin babies themselves are usually perfectly healthy, it is just their situation in the womb which is the cause for concern.
The more accurate information you can arm yourself with the better. Be sure to thoroughly discuss all of your questions and concerns with an experienced obstetrician. Your personal situation and pregnancy will have their own set of factors that need to be discussed.

Mono Mono Twins Support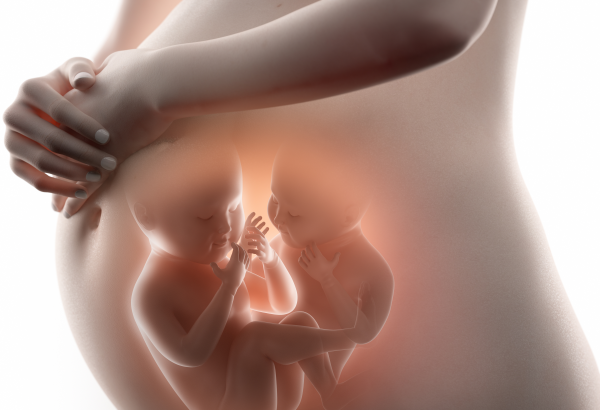 It's a good idea to talk with other parents who have gone through the same thing, as they can give needed support and first hand information on what to expect and how to cope. Being well informed and connecting with someone who knows what you are going through may help to ease your worry. Keep in mind that there are many positive outcomes and stay focused on that.
We also offer a unique selection of personal stories from some of our readers (below). Read on, or share your own story...

Here are some helpful support/informational links:

Want To Share A Story About Your Mono-Mono Twins?
It's really simple to do and you could be helping many parents in the same situation by sharing your distinctive experience. Feel free to make your story as long, short, or detailed as you wish. If you would like to add a photo, that's okay too. You can even remain anonymous. You will be creating your own special page unique to the topic of Mono-Mono Twins. (photos must be between 800x600 pixels)
Read What Other Visitors Have Experienced With Mono-Mono Twins
Just click on any of the titles below to see contributions from other visitors to this page.
Home

›

Identical or Fraternal?
› Mono Mono Twins